I'm sure I've mentioned this in the past, but I'm essentially a rabbit. No, I don't jump up and down to get somewhere or wiggle my nose. What I mean by this is that I literally eat a salad every day for lunch. I make all my work lunches at the beginning of the week, that way I can just grab them quickly from the fridge as I rush out the door in the morning.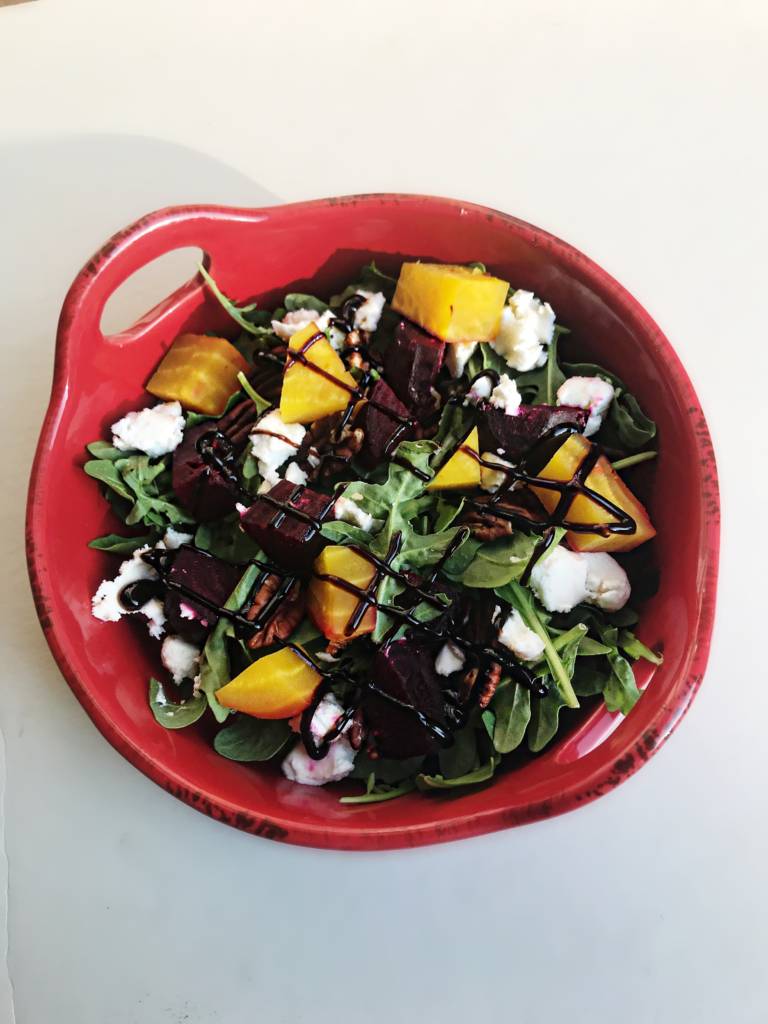 The only problem is the salads at the end of the week aren't as fresh as the ones I eat on Monday. That is, until I saw this new craze on Pinerest about "jar salads." It's actually a very simple idea. All you need are mason jars and your regular salad ingredients.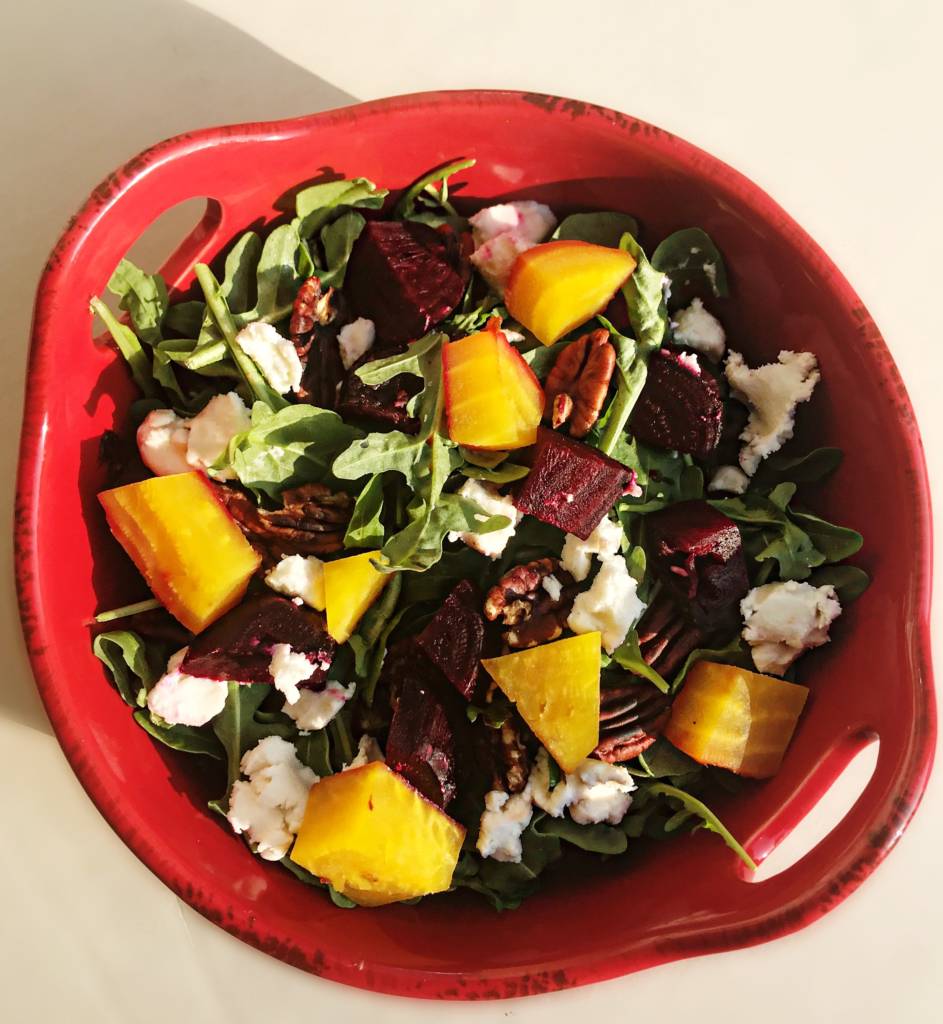 Essentially the idea is to put all of the ingredients you want on top of the salad at the bottom of the jar. This is because, when you dump it out onto your plate, the bottom will now be the top. The most important thing to remember is to have the dressing at the very bottom so it doesn't get the remainder of the ingredients soggy. After the dressing, layer the other ingredients, finishing with the greens. When you're ready to eat, simply pour out the ingredients onto your plate which will lead to your dressing automatically drizzling over your salad.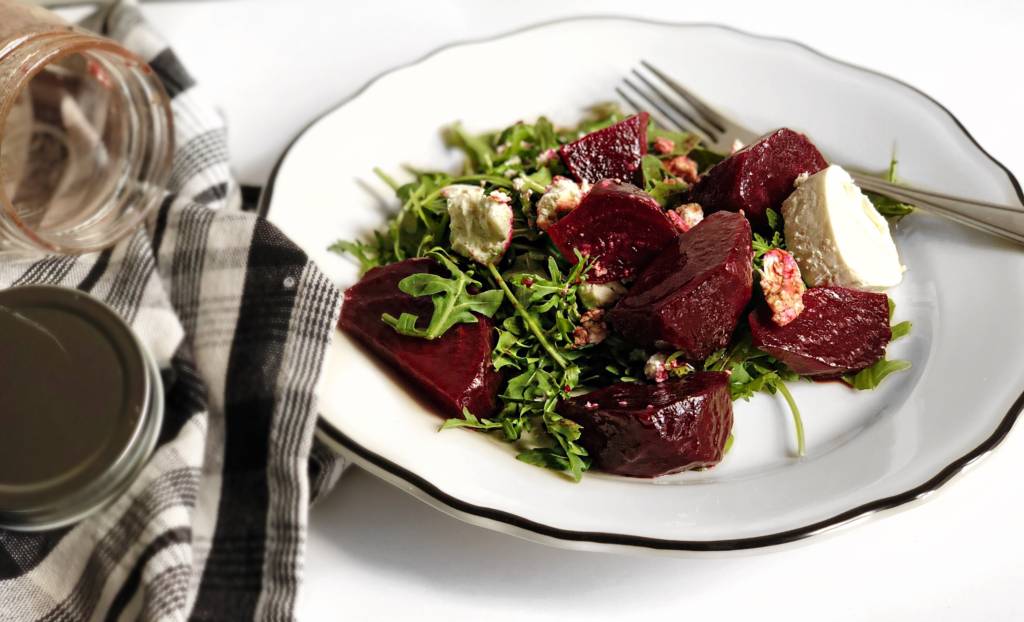 Yields: 2 salads
Total Time: 10 minutes
Ingredients:
2 cups arugula
2 roasted beets, peeled and cubed
4 oz goat cheese, crumbled
¼ cup balsamic vinaigrette, see recipe below
¼ cup toasted pecans
For Dressing:
¼ cup balsamic vinegar
¼ cup olive oil
½ tsp Dijon
pinch of salt
pinch of pepper
2 tbsp brown sugar
For the dressing:
Combine balsamic vinegar, brown sugar, and salt.
Slowly whisk in olive oil until emulsified.
For the salad:
In a small pan, heat pecans over medium heat, tossing occasionally until slightly browned and fragrant.
Add 2 tbsp dressing to a mason jar.
Then layer with beets, pecans, goat cheese, and finishing with the top layer as arugula.
The Cook's 2 Cents:
The key to making your own dressing, is the addition of the olive oil. If you add it too quickly the dressing won't emulsify. This means, you'll have a layer of oil on top of the vinegar, instead of a well-mixed dressing.
Nutrition Facts:
For Salad without dressing:
Serving Size: 1 jar
Servings Per Recipe: 2
Calories: 152 Fat: 12g Sodium: 208mg Carbs: 1g Fiber: 0g Sugars: 1g Protein: 11g