You may recall that I catered a royal wedding viewing party last year. It was packed with tea sandwiches, deviled eggs, and scones. You know, all the British staples.
Then last month I got asked to cater a brunch. The host requested blueberry scones to be on the menu. But I realized that I never wrote down my original recipe from last year!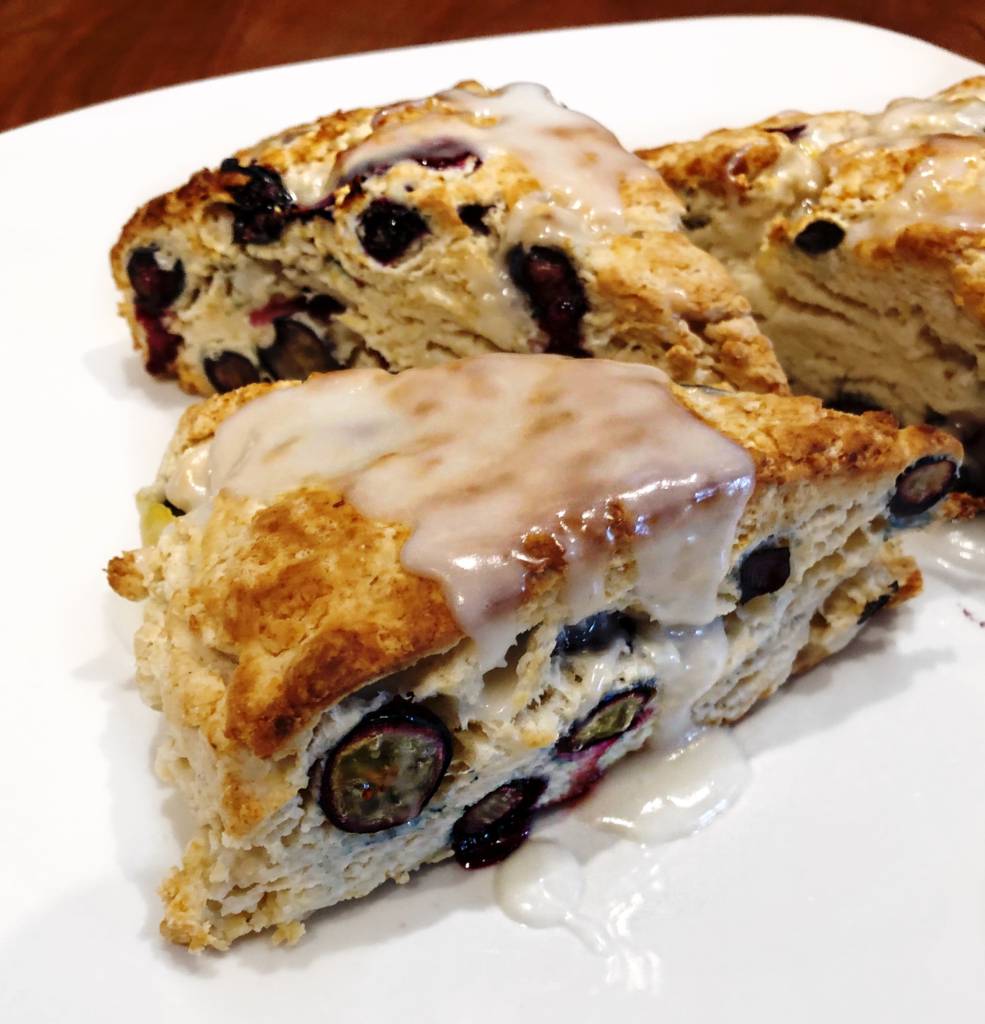 I got this job request while I was visiting relatives.
My aunt was all too excited that I'd have to try out a few different recipes to perfect my blueberry scones (essentially leaving us with scones up to our eyeballs). And Iwas all too excited that I had someone to help me eat all of these delicious carb-y treats!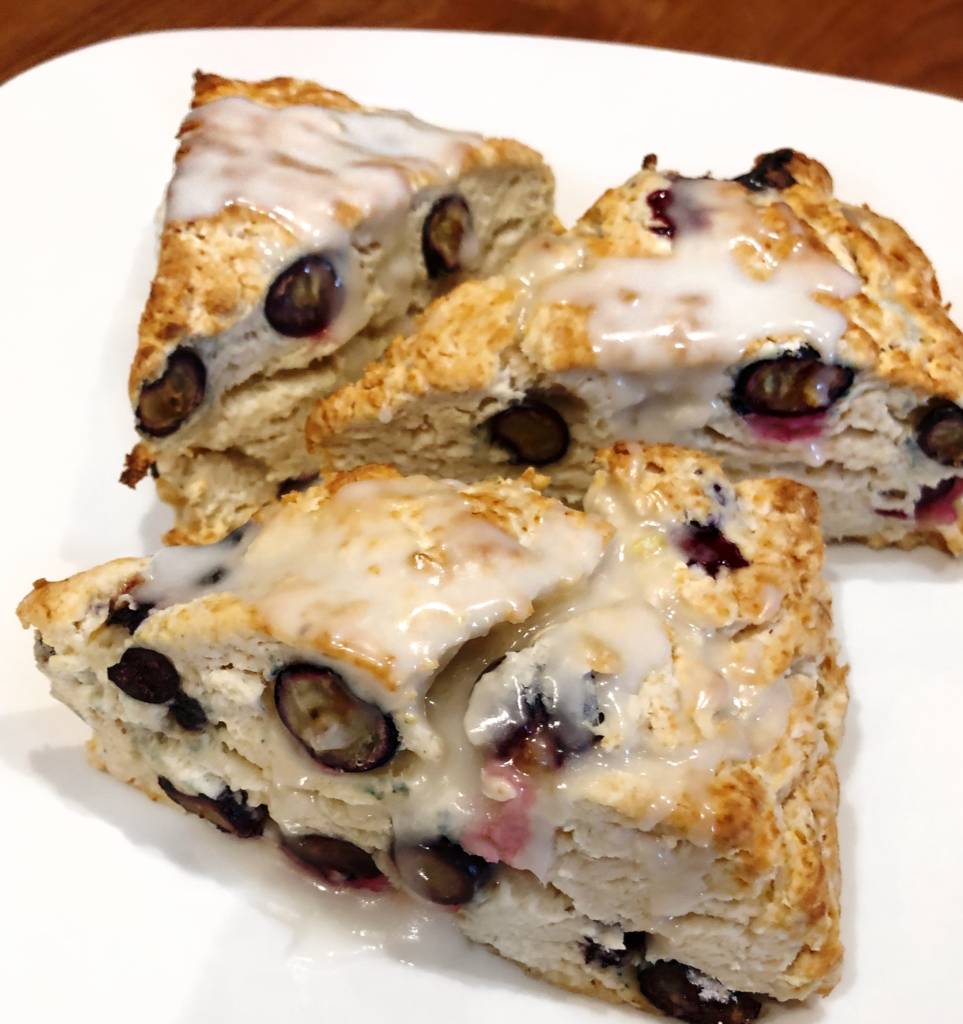 Yields: 8 scones
Prep Time: 5 minutes | Cook Time: 15 minutes | Total Time: 20 minutes
Ingredients:
For the scones:
2 cups flour
1 tbsp baking powder
½ tsp salt
2 tbsp sugar
5 tbsp butter
1 ½ cups fresh blueberries
1 cup fat free half and half
For the glaze:
Juice from one lemon
Zest from one lemon
2 cups powdered sugar
Preheat oven to 400°.
Combine flour, baking powder, salt, and sugar.
Cut in butter. Consistency should be a crumbly, dry mixture.
Fold in blueberries gently. Add half and half and mix until combined. Don't overwork!
Roll out with your hands on a lightly floured surface into a log about 12 inches long X 3 inches wide. The dough should be about an inch high.
Cut into 8 even triangles.
Bake at 400°X ~15 minutes or until golden brown.
While baking, combine powdered sugar, lemon juice, and zest to form a glaze.
Drizzle glaze over warm scones.
The Cook's 2 Cents:
Try not to crush the blueberries when mixing the dough. If they get smashed, they will end up dying the dough.
I use a bench scraper to cut in the butter because it makes it easier to mix without overworking the dough. However, if you don't have a bench scraper on hand, I'd recommend cutting the butter into small squares and then using a fork to work it into the dough. 
Nutrition Facts:
Serving Size: 1 scone with 1 tbsp glaze
Servings Per Recipe: 8
Calories: 179 Fat: 7g Sodium: 1041mg Carbs: 27g Fiber: 1g Sugars: 24g Protein: 2g