Now that the warmer weather is here, it's time for me to put away the soups *sigh* and start to think about salads and refreshing fresh vegetables. Even though I'm sad to give my Vitamix a rest until the colder weather returns, it does excite me to make use of all the fresh items I pass at the farmer's market. The other day I picked up a few of what I think are rudelycalled "ugly tomatoes," and decided to whip up a panazanella dish.
Panzanella is a type of Italian salad with a base of tomatoes and stale bread (aka croutons). Sort of a spin on a caprese salad but with the addition of bread. And since I found some ripe peaches at the market while I was there, I thought I'd pair these with their "ugly" counterpart—the tomato.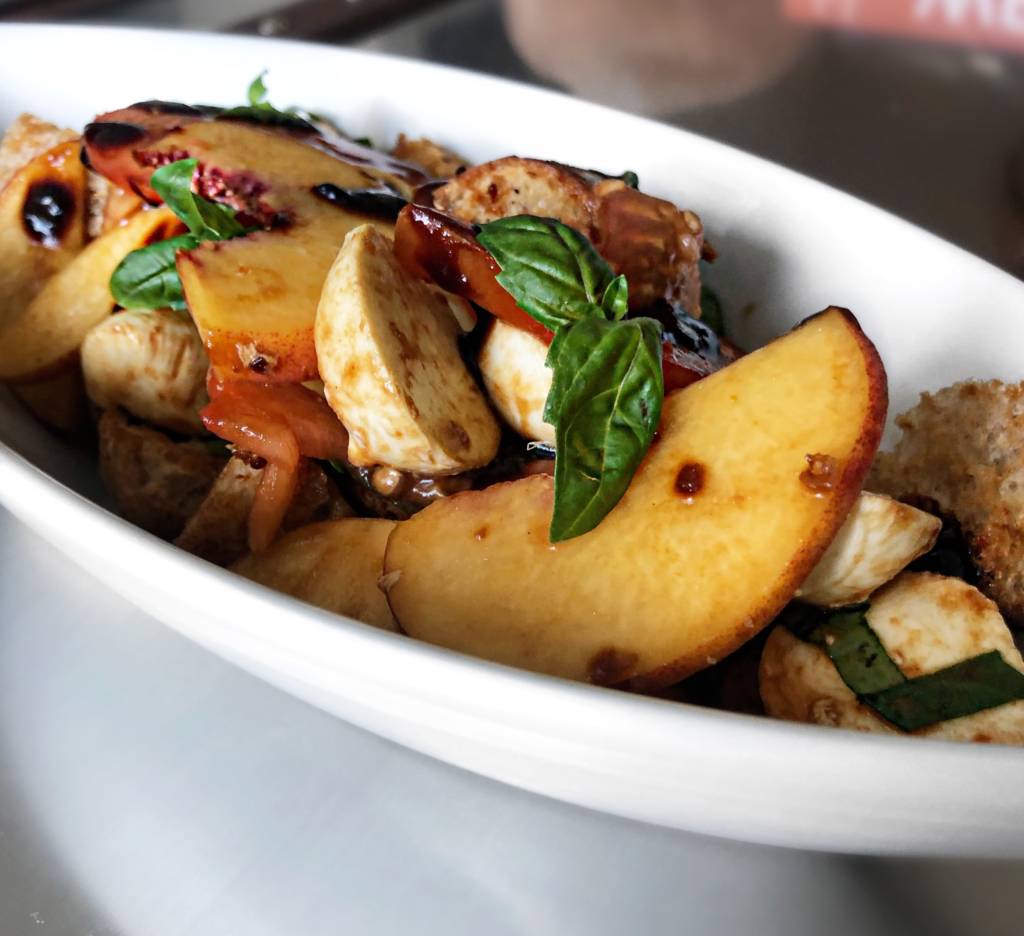 This dish is great this time of year because it's bright colors and vibrant flavors make this a refreshing spring or summer dish! And since it's served cold, it takes no time at all to throw together.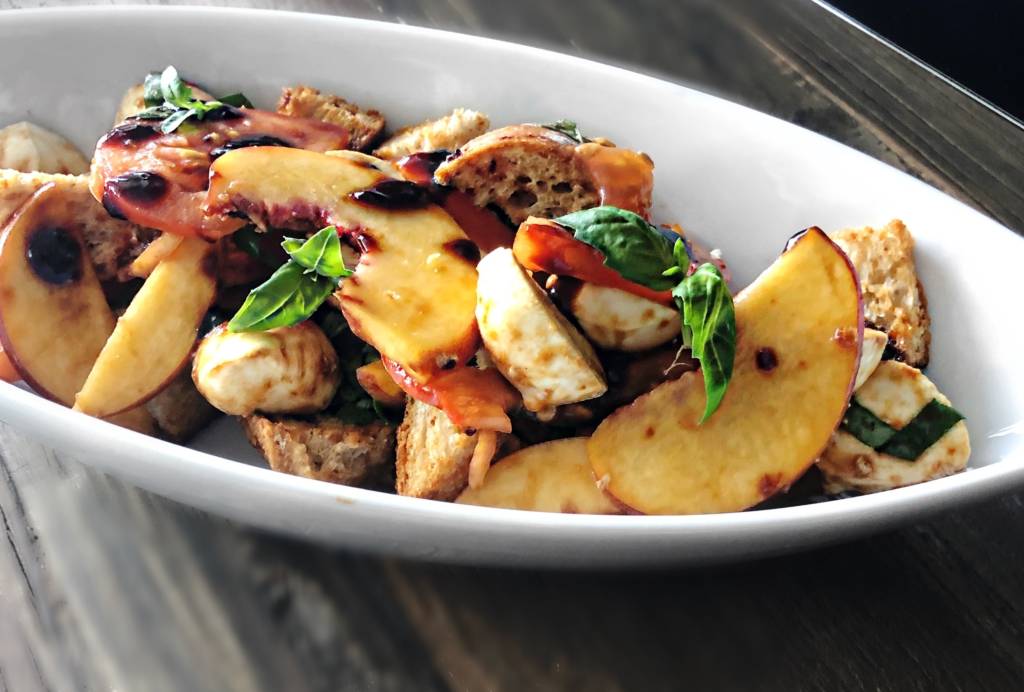 Yields: 4 cups
Total Time: 15 minutes
Ingredients:
2 tomatoes, cored and cut into wedges
1 peach, sliced thinly
1 cup cubed bread
10 basil leaves, chiffonade
4 oz mozzarella, cut into 1 inch cubes
2 tbsp balsamic glaze
1 tbsp olive oil
Preheat oven to 350°.
Toast bread X 10 minutes or until firm.
Toss remainder of ingredients together and add toasted bread.
Drizzle with balsamic glaze and olive oil and top with a few basil leaves to garnish.
The Cook's 2 Cents:
To "chiffonade" is simply to cut something into long, thin strips. Stack the basil leaves on top of each other, then roll up into a cylindrical shape, and start slicing! It may seem like a fancy culinary technique, but believe me the French know what they're doing. It actually makes the process of cutting the basil leaves a lot quicker.
Don't feel like toasting bread? If you can find the bagged stuffing mix you see everywhere around the holidays this works well too!
Nutrition Facts:
Serving Size: 1 cup
Servings Per Recipe: 4
Calories: 163 Fat: 8g Sodium: 96mg Carbs: 10g Fiber: 1g Sugars: 6g Protein: 6g