Well, it's January. What does that mean? It means I've spent the last month eating sweets and making up reasons to skip the gym. I'm sure a lot of you know what I'm talking about since most resolutions involve eating better and working out more to get healthier.
I've always kind of struggled with my weight. I've tried just about every diet out there. Weight watchers. South beach diet. The cabbage soup diet (yes, there's a cabbage soup diet).
Do diets work? Yes. Do they last? Not usually.
So, what's the take home message from this? It's that yes, although diets do help people lose weight, in order to keep it off we have to understand why we're losing weight.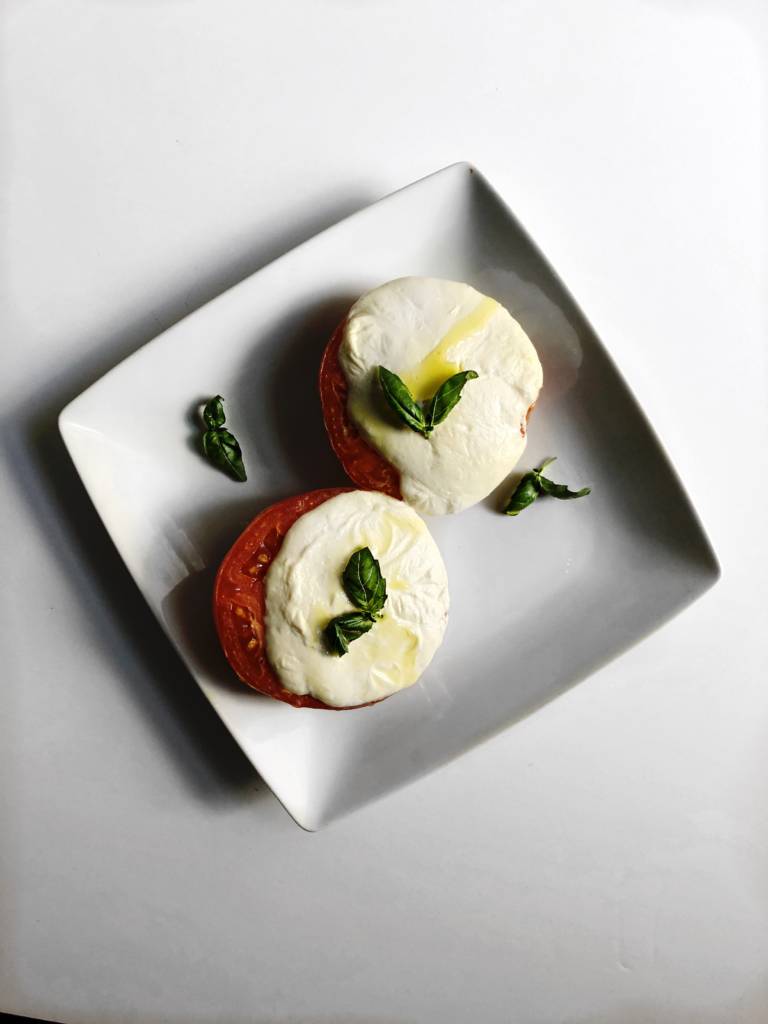 Once I started realizing what worked (or didn't) for my body type, I was able to enjoy food again. Because honestly who wants to eat nothing but milk and bananas for 7 days (yes I tried that one too). The good news is that from all these years of experimenting, I've discovered some pretty tasty recipes that aren't void of flavor! This roasted tomato recipe is from my year on the south beach diet (no carbs! Eek!). It's low in fat, low in calories, and high in flavor!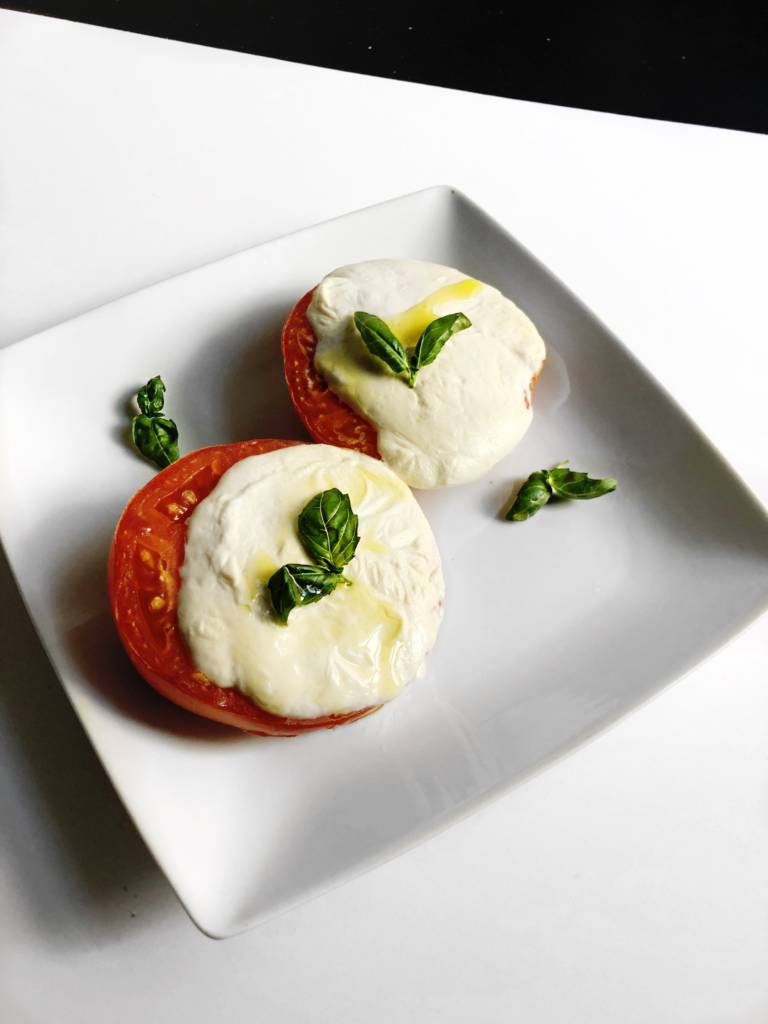 Yields: 2 servings
Total Time: 20 minutes
Ingredients:
1 beefsteak (or similarly sized) tomato
2 slices mozzarella cheese
3-4 fresh basil leaves
1 tsp olive oil
Preheat oven to 400°.
Core the tomato and cut in half.
Place slice of mozzarella on each half of the tomato. Drizzle olive oil over top of the cheese.
Bake X 20 minutes, or until cheese has melted and tomato is tender.
Top with basil leaves.
The Cook's 2 Cents:
You can substitute part skim shredded mozzarella to lower the fat content.
To test doneness, stick a knife into the side of the tomato. If it slides in without resistance, it's ready to eat.
Nutrition Facts:
Calories: 83 Fat: 6g Sodium: 116mg Carbs: 3g Sugars: 2g Fiber: 1g Protein: 5g