I know I'm running the risk of some raised eyebrows and rolled eyes by saying this, but here goes: I'm not a fan of fried foods. Alright, alright. Straighten out those eyeballs and put your brows back where they belong.
I just think, whether it's a fish or a zucchini stick—they taste the same. Like oil… And grease… I remember having a fried Oreo once in Brooklyn. Yuck. It was not good (and I love Oreos).
I think my one exception to my hatred of fried foods is French Fries! There's nothing better than a crispy French fry…
Except maybe a sweet potato fry.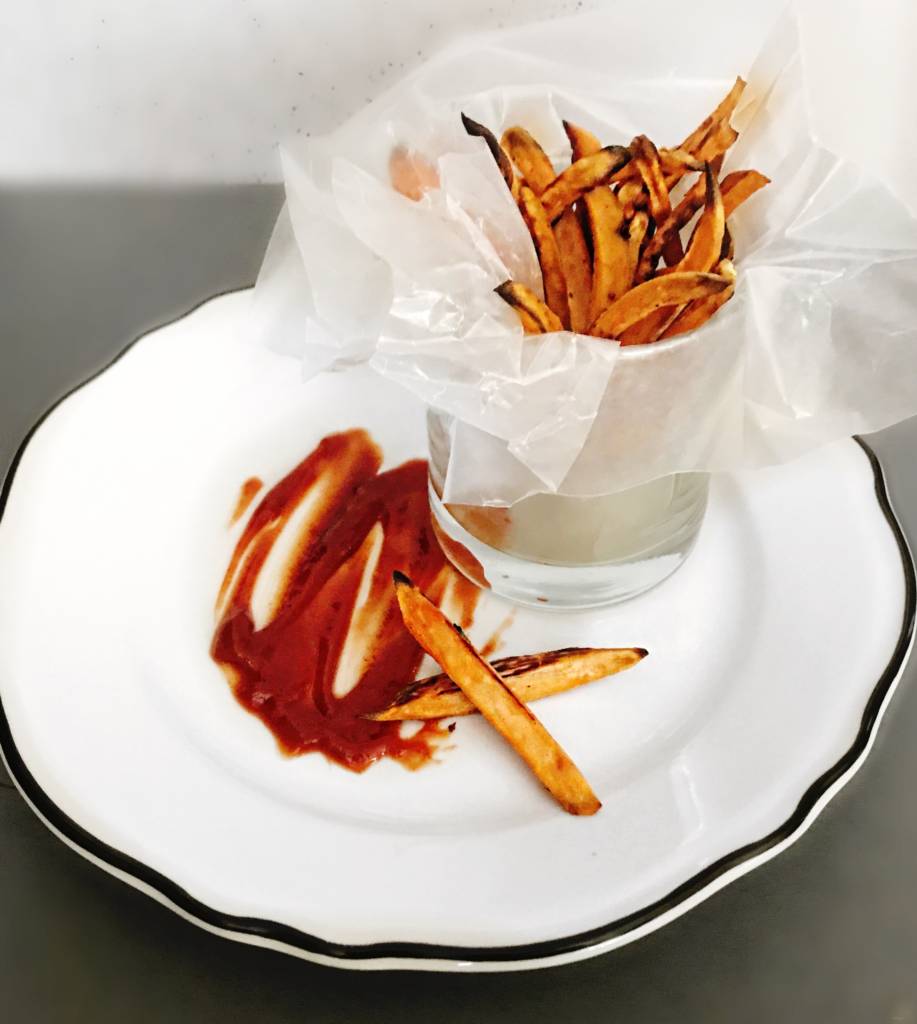 The only problem with fries is that although they taste like heaven, they're still full of fat and grease. That's because, well, that's what they're fried in.
My dad became obsessed with this air fryer a few years ago. It's basically a way to fry foods without any oil. Every time I'd talk to my parents they were air frying some sort of potato or zucchini. Which is great because that solves the oil and grease problem. But let's face it, my New York apartment can't sustain one more kitchen appliance.
So, instead I've started to bake my "fries." Not only is it a much healthier, tastier way to consume fries; but it's so much easier! Just pop them in the oven and wait for them to be done. It also minimizes that greasy splatter clean up you have to deal with when frying!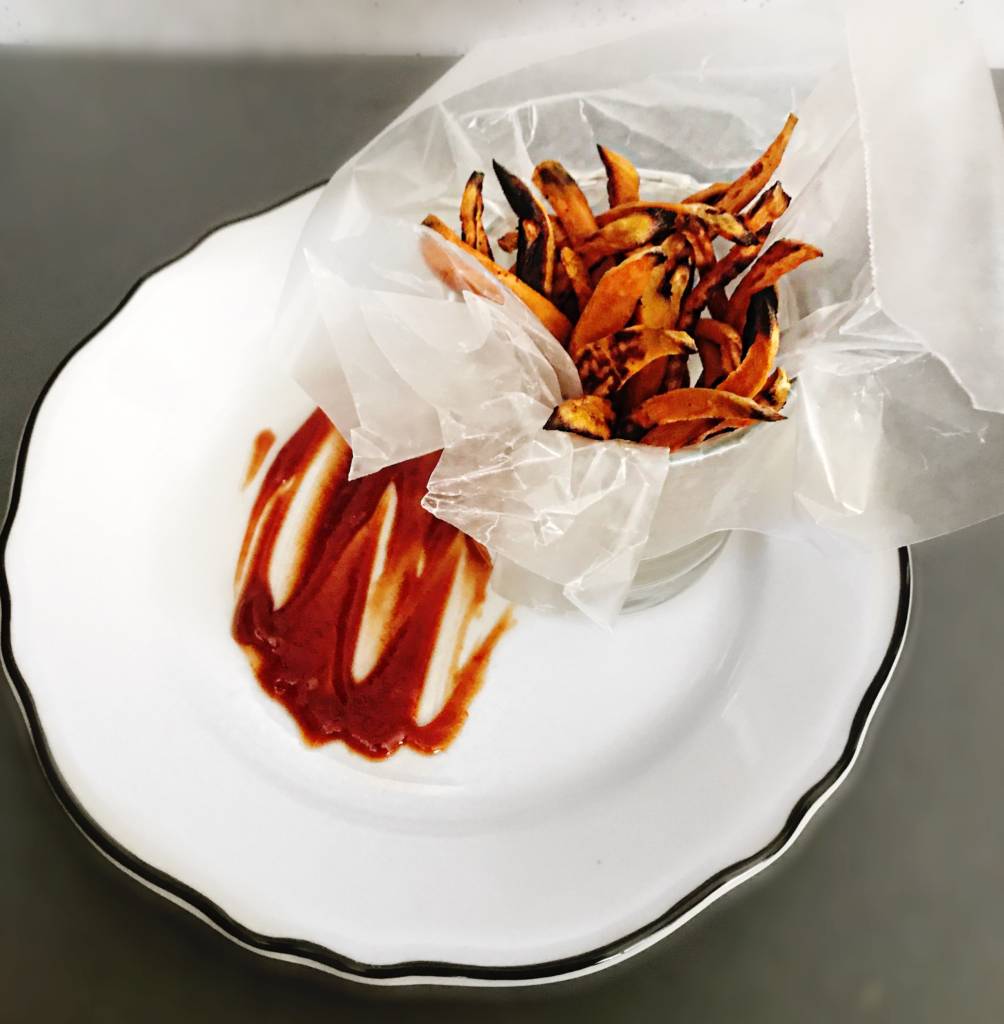 Yields: 3 servings
Prep Time: 5 minutes | Cook Time: 20 minutes | Total Time: 25 minutes
Ingredients:
2 sweet potatoes
1 tbsp olive oil
salt and pepper to taste
Preheat oven to 425°.
Peel sweet potatoes and cut into matchstick shapes ~1/2 inch- ¼ inch thickness.
Place potatoes in a plastic bag and add olive oil, salt, and pepper. Shake to coat evenly.
Bake at 425°X ~20 minutes, tossing halfway through.
Nutrition Facts:
Serving Size: ~2 cups (varies depending on potato size)
Servings Per Recipe: 3
Calories: 114 Fat: 5g Sodium: 48mg Carbs: 17g Fiber: 3g Sugars: 4g Protein: 1g
The Cook's 2 Cents:
The amount of oil needed is kind of hard to judge. Too much and your fries will come out soggy. Too little and they'll be dry and burnt. Toss with just enough to coat. This is why I like the bag trick because it coats them more evenly. However, if when you turn them halfway through the cooking time you notice they are getting a little dark, you can always add a bit more oil.