I had always passed over parsnips at the grocery store, thinking they were just a plainer version of a carrot. I mean, can you blame me? They look exactly like a carrot with the exception of their pale color. Plus, they always place them right next to their vibrantly colored cousin—the carrot, making me feel sorry for them like, "If only they could get a tan."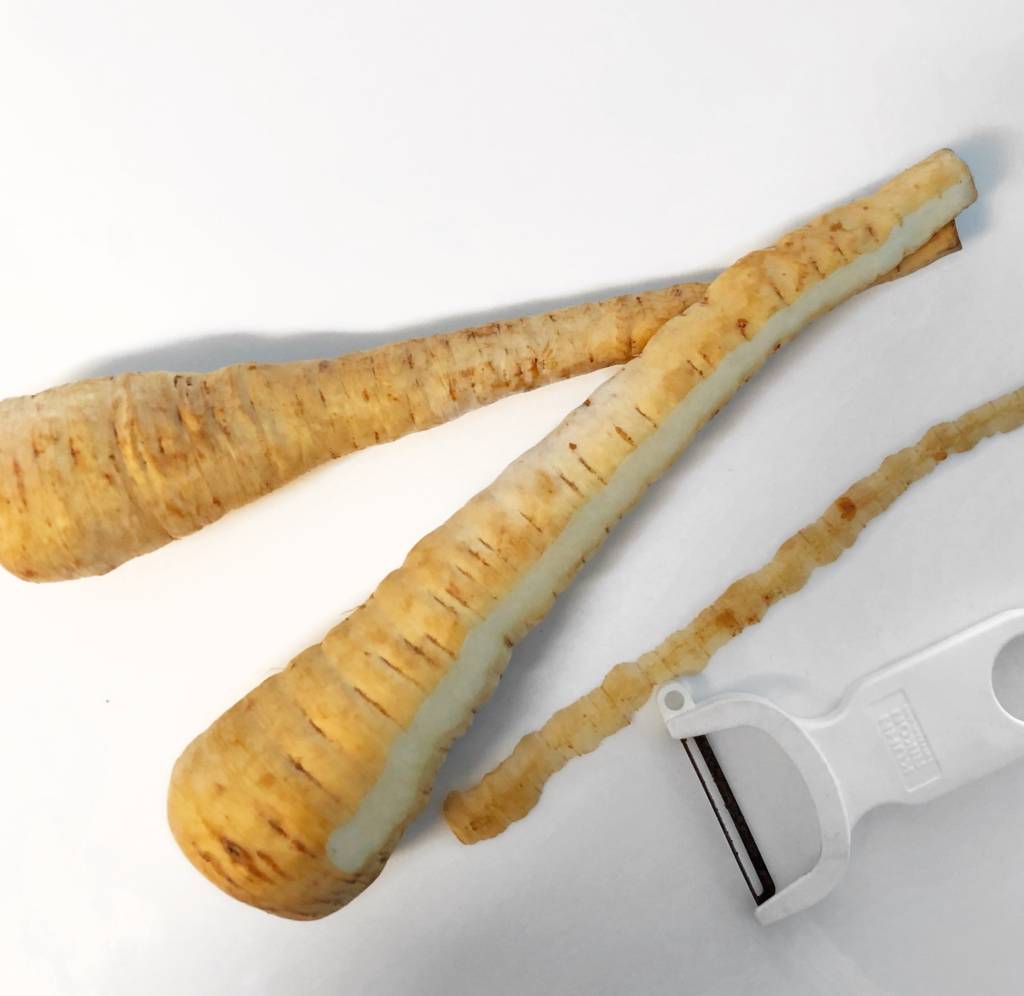 While at the grocery store the other day, I came across the parsnip section and decided to try this plain, pale carrot imposter. And I'm so glad I did!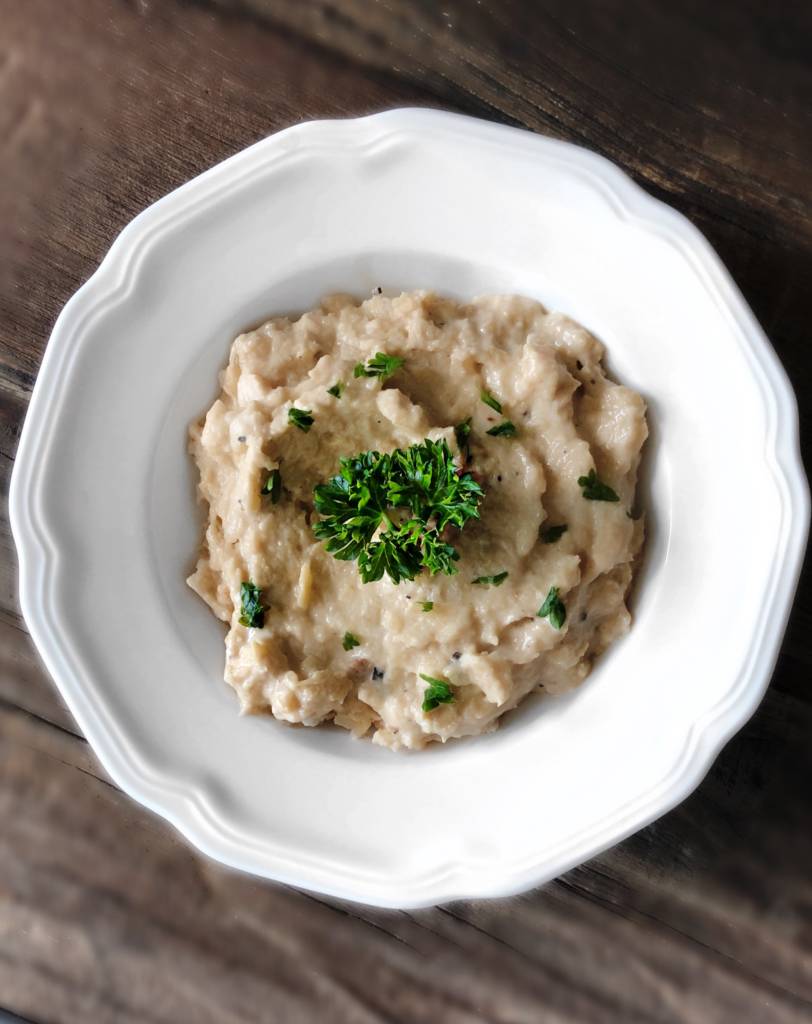 I decided to make a parsnip mash with my recent purchase. Don't get me wrong, I'm not trying to replace mashed potatoes. (Because, let's face it, there really is no replacement for that delicious menu item.) However, if you're looking for a healthier alternative—like you know I always am, these are pretty darn tasty!
This root vegetable is abundant in the winter months and has a sweet, nutty flavor to it. It's packed with a ton of fiber, vitamin C, and rich with antioxidants. Yum!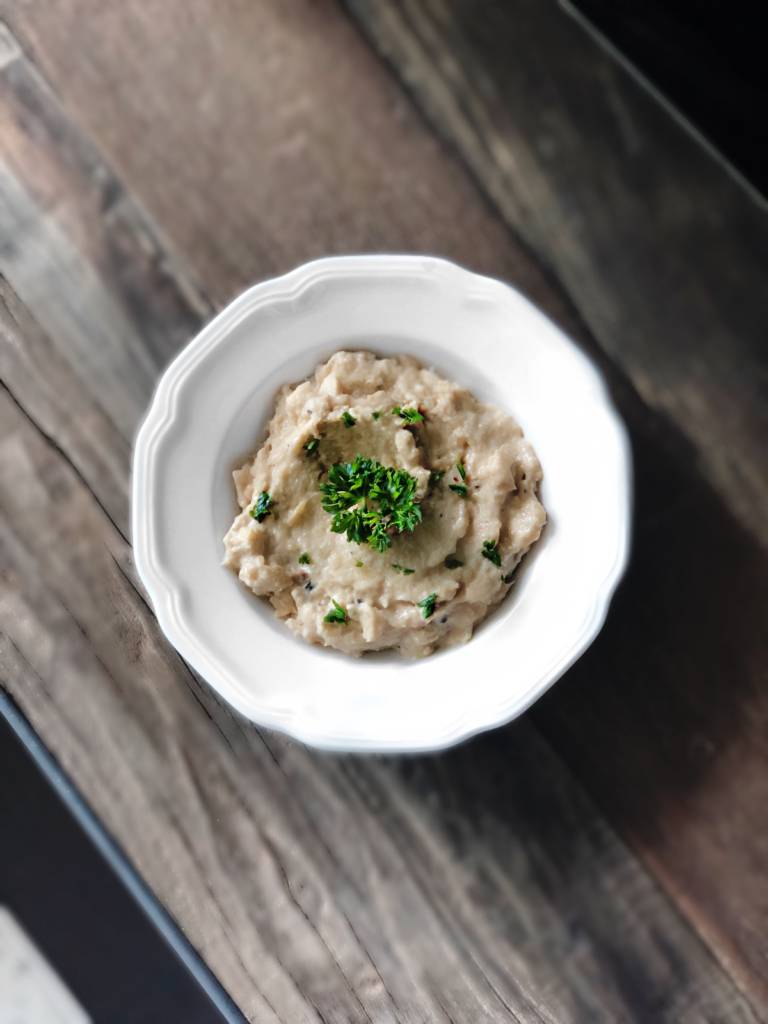 Yields: 2 ½ cups
Prep Time: 5 minutes | Cook Time: 25 minutes | Total Time: 30 minutes
Ingredients:
3 parsnips, peeled and cut into 1 inch cubes
4 garlic cloves
4 oz fat free cream cheese
1 cup fat free half and half
1 tsp salt
pinch of ground black pepper
Preheat oven to 425°.
Peel and chop parsnips. Roast parsnips and garlic X ~25 minutes, tossing about halfway through. 
In a Vitamix or blender puree remaining ingredients. 
The Cook's 2 Cents:
Parsnips are done when you can easily pierce with a fork.
I like my mashed potatoes a little lumpy, but if you're more of a creamy fan, just add more half and half.
Nutrition Facts: 
Serving Size: ½ cup
Servings Per Recipe: 5
Calories: 86                 Fat: 1g             Sodium: 213mg                      Carbs: 14g                   Fiber: 2g                      Sugar: 6g                     Protein: 5g