If you follow my blog, you'll know how much I love roasted vegetables. Roasting food brings out so much flavor. And red peppers aren't immune.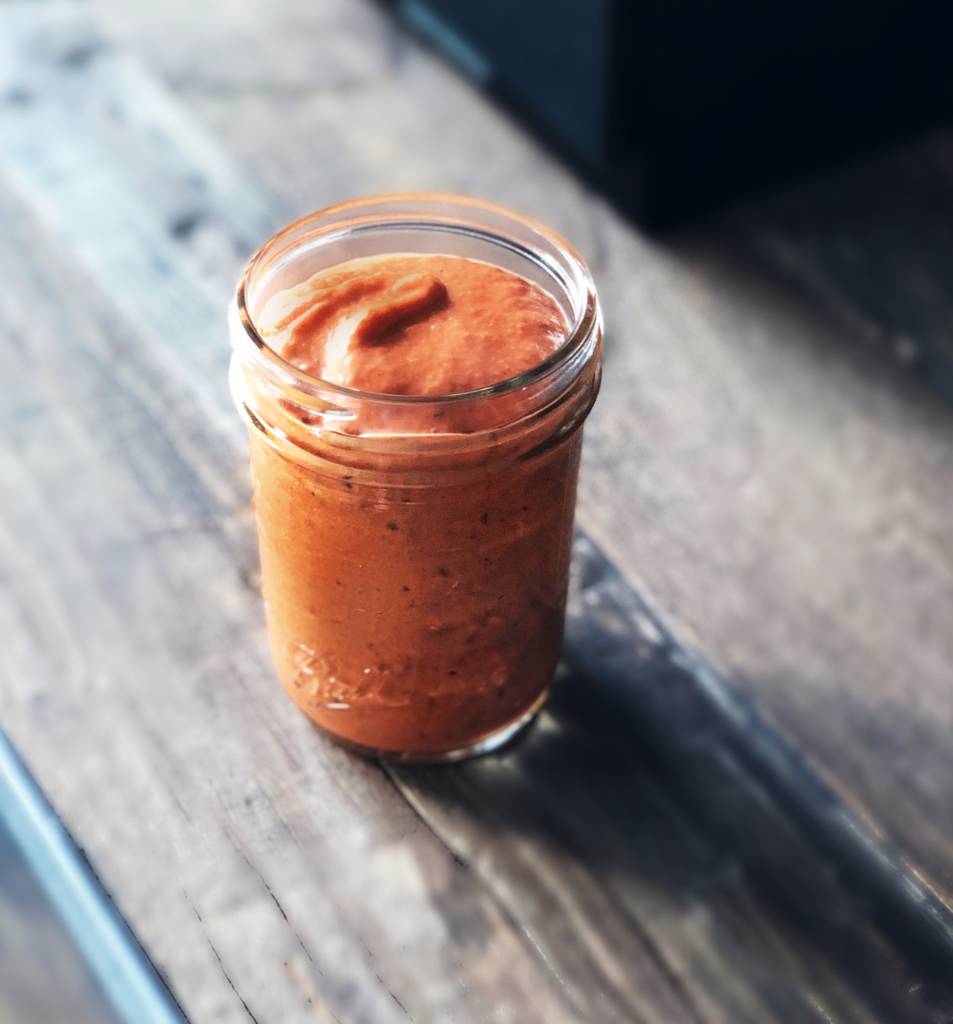 I came up with this recipe when I was trying to make a red pepper soup. The taste came out a little strong for an entire bowl of soup, so instead I made a few tweaks and turned it into a sauce!
It came out really tasty and pairs well with chicken or fish. My favorite is putting it with sea bass because it complements this buttery fish very well.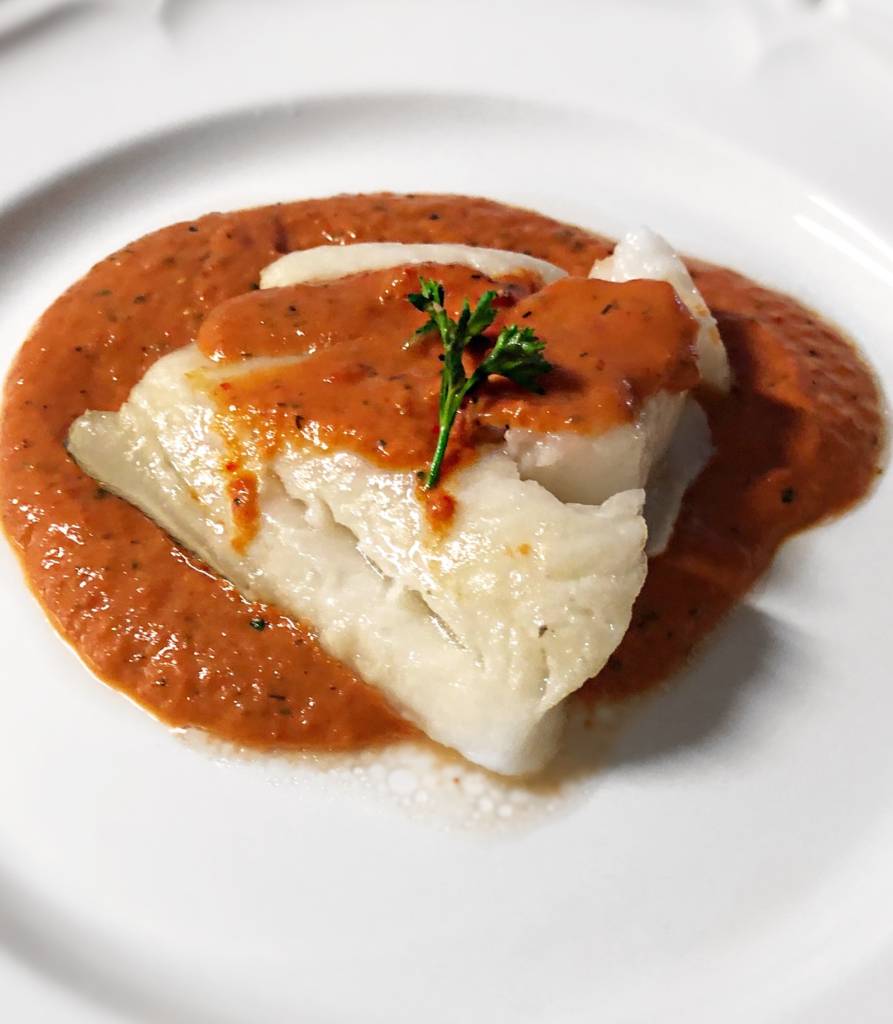 Prep Time: 5 minutes | Cook Time: 20 minutes | Total Time: 25 minutes
Yields: 2 ½ cups
Ingredients:
1 tbsp olive oil
1 red pepper, cored
14 oz whole peeled tomatoes
1 cup coconut milk
½ tsp dill
½ tsp garlic powder
3 leaves basil
4 tbsp tomato paste
pinch red pepper flakes
Preheat oven to 425°.
Drizzle pepper with olive oil and roast X 20 minutes.
Meanwhile, bring remainder of ingredients to a boil. Reduce to simmer and continue to cook ~5 minutes.
Remove peel from red pepper after it cools enough to handle.
Transfer all ingredients to a Vitamix or blender and blend until smooth.
The Cook's 2 Cents:
Removing the peel of the pepper isn't absolutely necessary, but some people claim if you leave it on it can give your dish a bitter taste.
Nutrition Facts:
Serving Size: ¼ cup
Servings Per Recipe: 10
Calories: 59 Fat: 4g Sodium: 51mg Carbs: 4g Fiber: 2g Sugar: 2g Protein: 1g