I was planning an event last month and my client wanted pasta as one of the side dishes. I immediately thought of orzo! If you remember my shrimp orzo recipe from last year, you'll know I only recently discovered this delicious dish. But am oh so glad I did!
Most people think it's rice because of its small rice-like shape, but it's actually made from flour and eggs, therefore—pasta! (Pasta, no wonder why I love this dish.)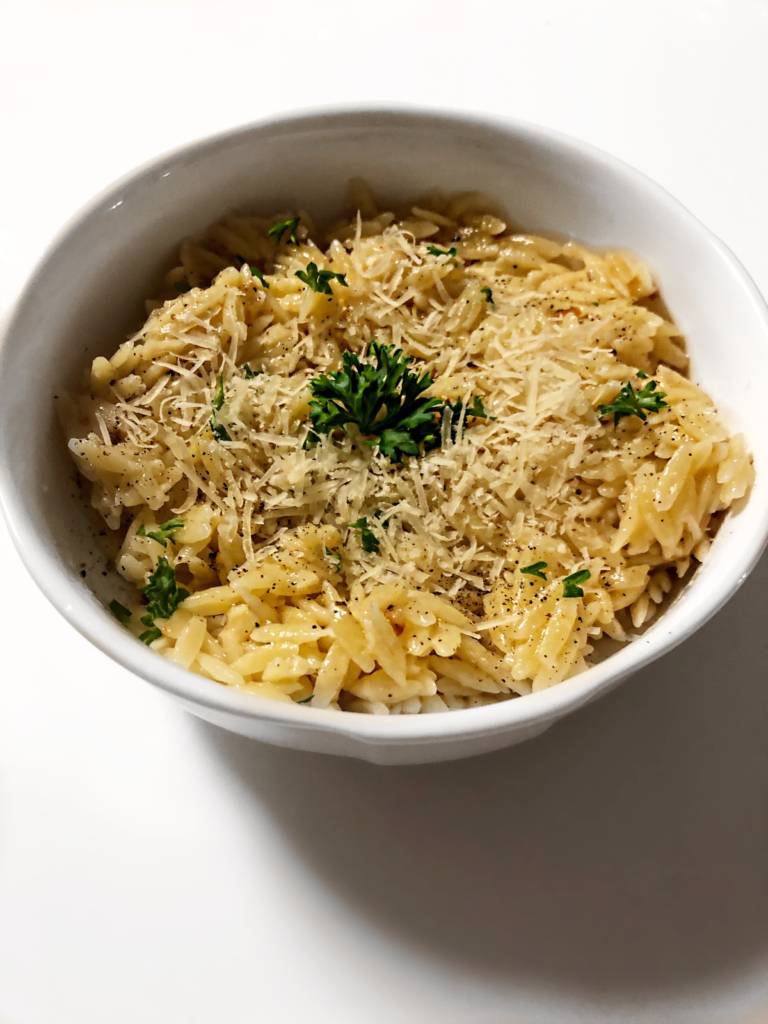 When I started writing this recipe, I actually looked up how to make it from scratch and it seems pretty easy, but don't worry, we are using boxed orzo today.
The best thing about it is that it's pretty tasty all on its lonesome. It has kind of a creamy texture when cooked. However, you know me—I couldn't resist jazzing it up a bit with a few of my favorite ingredients (obviously, I'm talking about garlic and cheese people!).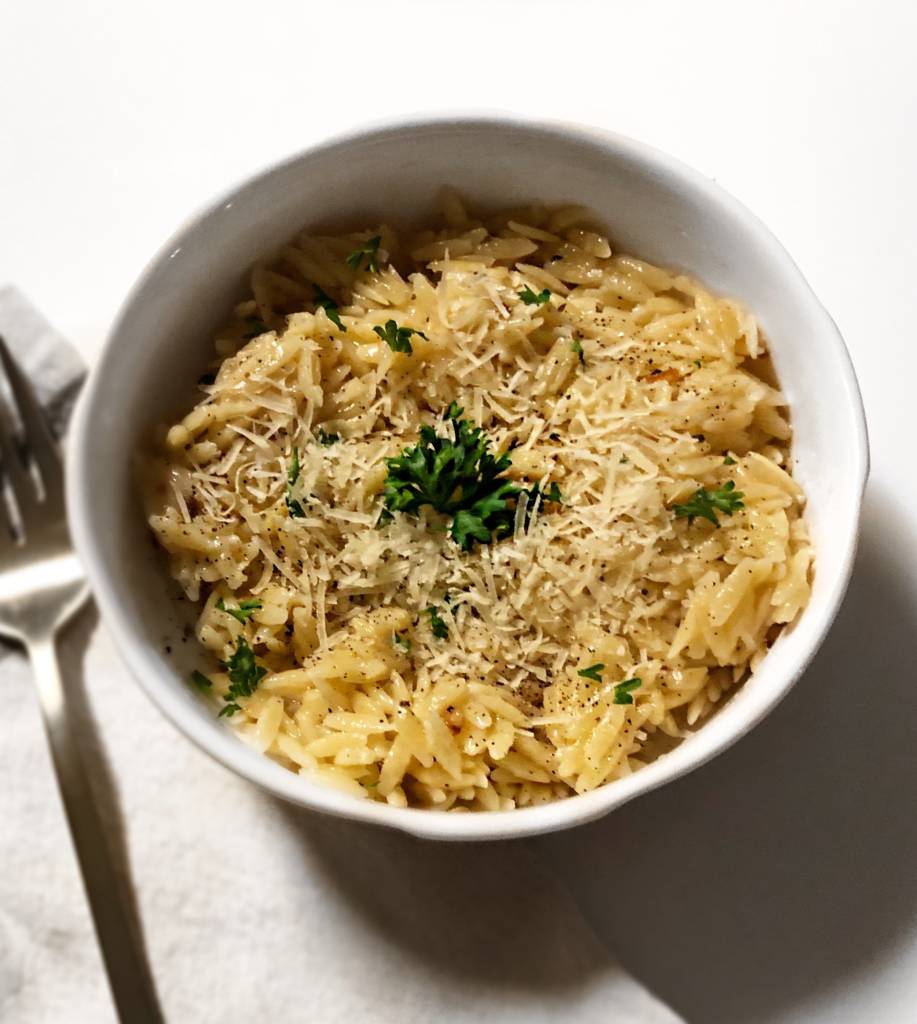 Yields: 2 cups
Prep Time: 5 minutes | Cook Time: 10 minutes | Total Time: 15 minutes
Ingredients:
1 cup orzo
1 tbsp butter
4 cloves garlic, minced
1 cup grated parmesan
pinch of ground black pepper
Bring a salted pot of water to a boil.
Add orzo and boil X ~7 minutes or until al dente.
Meanwhile, in a separate pan add butter and garlic and cook until fragrant.
Drain orzo and add to garlic butter.
Add parmesan and black pepper and cook an additional minute or two until cheese has melted.
The Cook's 2 Cents:
The orzo is going to cook a bit when added to the garlic, cheese mixture. So, try not to cook it all the way when boiling. You want it al dente, so there's a bite to it when tasted.
Nutrition Facts:
Serving Size: ½ cup
Servings Per Recipe: 4
Calories: 159 Fat: 9g Sodium: 2mg Carbs: 11g Fiber: 1g Sugar: 1g Protein: 10g